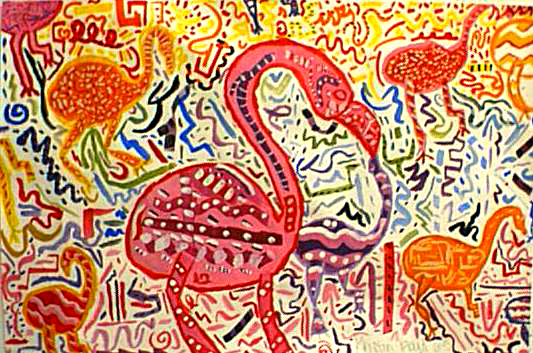 Categories
Description
Inspired by Keith Haring's line, these middle school students from Texas created very colorful art filled with all different kinds of line.
Objective
Students will learn how to identify, discuss, and create various kinds of lines.
Students will have the opportunity to view reproductions of art and discuss them within the classroom setting.
Students will focus on filling the entire paper in an effort to complete a full composition.
Resources
Slides from museums of well-known paintings
haringkids.com
Keith Haring's books
Keith Haring Documentary
341A | Drawing the Line: A Portrait of Keith Haring | VHS Tape | $20.00
Images